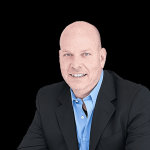 Jeff Jones
Associate Broker
A little about me
* World Class Real Estate Services with a Personal Touch * 27 year resident of Colorado Springs * Residential Real Estate is my full time occupation for the past 20 years * Real Estate Sales Specialist with over 30 years of Sales and Marketing related experience * Representing Best CS Homes who won Best Independent Brokerage in Colorado Springs in 2021 * First Time Home Buyer Expert, Corporate and Military Relocation Specialist * Background in Technology and Internet Marketing savvy, your home will be marketed to the entire US and technology that allows your new home purchase to be an ease * World Class Service through a Team effort: support staff, internet experts, superb title company staff, and a network of preferred lenders, vendors and industry experts that will help each client with making their next sale or purchase a success *
Our clients are awesome
"Jeff was very professional and beyond helpful with just about everything we needed to get the house in order. He helped my wife and I with understanding the home buying process and was very patient with us since this our first time buying. We interviewed several realtors and ultimately decided to go
…
with Jeff Jones and couldn't be happier that we did."
"Jeff is a patient realtor, he is not pushy which I appreciate. He knows the area well and has a lot of local connections. This made the transition to my new home so much easier for me. Quick to respond to any questions. Great communication, trustworthy, honest and a fine sense of humor!"
"Jeff did an outstanding job throughout the whole process of selling my home from the listing to the closing. He did a very good job of doing the video walk through and listing. I would highly recommend him if you are selling or buying a home."
"Working with Jeff was a great experience. He's knowledgeable about the area and market, responsive to all questions and ideas, and goes above and beyond to make sure you're happy with the house you're getting. He's even stayed in touch after closing to make sure I'm settling in. I can't recommend hi
…
m highly enough!"
"Mark has been a great resource on the sale of our parents' house. I would highly recommend him for any real estate transactions you may have."
"Mark is an amazing realtor with knowledge on things you wouldn't believe. His extensive knowledge of home both builder wise and structure format is remarkable. My girlfriend and I got in contact with Mark from a friend of mines, and since day one I had a feeling things were going on the up and up. H
…
e first learned about what I wanted to accomplish in being a homeowner then we put a plan together. He worked around our schedule for meetings, home viewing or just coffee meeting for general questions. We have since found our home and looking to close in about a month. If your looking for someone who knows the industry, willing to help in anyway possible and will give you the truth on homes or ideas and not just be a "yes man" go to Mark. You won't be disappointed."
"Mark has been the helping hand that we have needed in order to search for just the right home here in the west side of Colorado Springs. He asks all the right pertinent questions without being pushy. He really seems to get what people are looking for and goes above and beyond to keep them informed.
…
The experience has been great because he's very responsive, knowledgeable, and friendly. I would highly reccomend his services!"
"Mark was helpful, attentive, and cared about my personal situation. He helped me to get what was within my means, and meet my needs. I would recommend him for anyone looking for a new home."
"Knowledgeable and precise in his market analysis, Professional in presenting the property, His expertise resulted in the home being sold within 24 hours of listing"
"Mark is a true expert in every facet of home buying. He is very knowledgeable about home construction and does a great job of identifying both the good aspects and potential issues with homes. He works diligently throughout the contractual process to make sure everything is done correctly. He also h
…
as the ability to very accurately assess a home'security value."