Home Search
By Neighborhood
Welcome to Best CS Homes interactive home search by neighborhood. Simply click on a area, city or neighborhood in the map below, and instantly be taken to a dedicated page that features all of the homes for sale in that area along with tons of other useful information. If you want to see all of the neighborhoods go to the city page. Every neighborhood in each of the cities served are listed there.
While this page is titled, "Home Search by Neighborhood," it contain more than just neighborhoods. The reason for this is that by including military bases, popular areas, and cities in this map, you will be able to identify the proximity of a neighborhood. Additionally, this map is not nearly large enough to fit all of the neighborhoods, so it only contains a handful of well-known neighborhoods.
We are making an attempt to create a specific page for every neighborhood in every city that is served by Best CS Homes. A complete list of neighborhoods is located in the city page for that neighborhood. For example, if you want to look at the homes for sale in North Fork, go to the Colorado Springs page and use the neighborhood drop-down list and click on North Fork.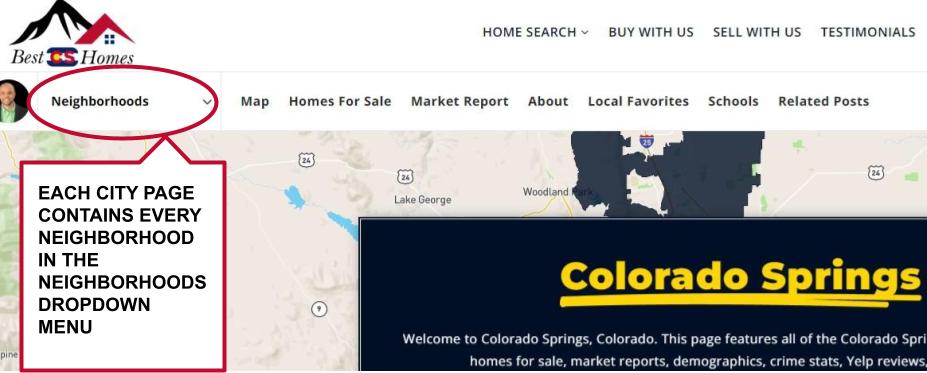 Explore the latest market trends and listings.
Find out everything you need to know about our local home sales, schools, businesses, and more.
Get daily hand picked listings.
I will help find you the perfect home by taking your preferred price, aesthetics, location, lifestyle, nearby amenities, etc and set you up with personalized listing alerts. Whenever a listing hits the market that matches your criteria you will be immediately notified. This means that you will NEVER miss an opportunity.