Welcome to Manitou Springs Colorado. This page features All of the area information including the homes for sale, market reports, general information, Yelp reviews, and schools in Manitou Springs
Manitou Springs
Get the full market report for Manitou Springs!
We want to ensure that you have all the information needed to make the best decisions when it comes to your home goals. When you enter your info below, you will get instant access to area's the latest market report complete with sales and demographic trends.
Manitou Springs
Market Report
Inside Manitou Springs
The latest demographic information available for Manitou Springs.
Overall Cost
VS National AVG
Housing Cost
VS National AVG
Entertainment Cost
VS National AVG
Utilities Cost
VS NAtional AVG
Crime Rate
VS National AVG
QUICK FACTS
---
Let's Chat About Manitou Springs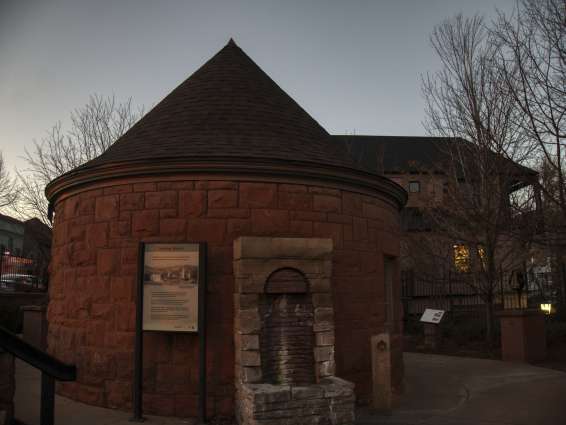 Manitou Springs
Welcome to Homes For Sale In Manitou Springs. Lying only six miles to the west of the great and mesmerizing Colorado Springs, the historic town of Manitou stands with all its glory and beauty. It is an artist's enclave containing some of the greatest masterpieces of art in the form of art galleries, creek-side restaurants, street performers, and boutique stores. The residents can enjoy free concerts at the central park known as Soda Springs park. There is also an excellent opportunity for fishing at the famous Schryver Park, which lies in the area. This park offers a great view of the shady oasis, an indoor pool, a stocked pond as well as a picnic area for families.
If you are interested in buying a home in Manitou Springs, then sign up for our VIP home finder service. Do you have a home that you need to sell? Get a FREE detailed valuation report and customized listing strategy consultation.
Community
Due to its location, which is right at the base of the glorious Pikes Peak mountain, this area enjoys many great activities as well as sources of attractions. The residents have lots of chances to enjoy amazing activities such as riding a zip line, watching hilarious shows during delicious dinner, or trying out the art gallery at Colorado Spring. Some of the popular neighborhoods near the area are Pulpit Rock, Skyway, North End, and Broadmoor. Due to the scenic beauty and variety of activities, Manitou Springs is also one of the favorite tourist spots. There are many pubs and hotels in the downtown area along with a children's park known as Creekside city park. Summers are fun in Manitou Springs, and that is why tourists around the state widely visit it.
Best Local Businesses
Browse through the top rated businesses that Manitou Springs has to offer!
Schools In Manitou Springs
Check our schools near Manitou Springs Colorado complete with ratings and contact info.
Featured Listings
See all of the hottest new listings Manitou Springs has to offer!