Welcome to Fountain Colorado. This page features All of the area information including the homes for sale, market reports, general information, Yelp reviews, and schools in Fountain Colorado.
Fountain
Get the full market report for Fountain!
We want to ensure that you have all the information needed to make the best decisions when it comes to your home goals. When you enter your info below, you will get instant access to area's the latest market report complete with sales and demographic trends.
Homes for Sale in Fountain
See all of the hottest new listings Fountain has to offer!
Inside Fountain
The latest demographic information available for Fountain.
Overall Cost
VS National AVG
Housing Cost
VS National AVG
Entertainment Cost
VS National AVG
Utilities Cost
VS NAtional AVG
Crime Rate
VS National AVG
QUICK FACTS
---
Let's Chat About Fountain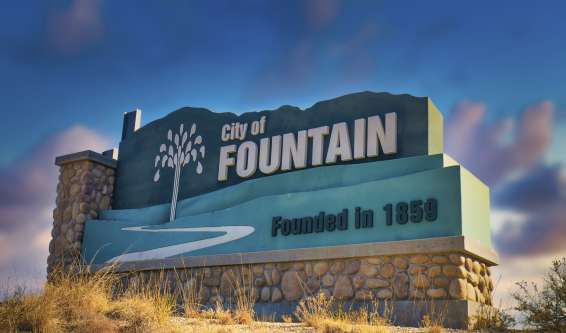 Fountain
Fountain is a city built around community and small town charm. Wonderful parks and trails beckon to all residents. In addition, there are a variety of events available to those who call the area home. Namely, locals enjoy going to high school football games, the annual Labor Day Parade, and movie nights. Within these events, there are many chances to make connections with others. This is the best places to start your search for homes for sale in Fountain.
If you are interested in buying a home in Fountain, then sign up for our VIP home finder service. Do you have a home that you need to sell? Get a FREE detailed valuation report and customized listing strategy consultation.
Community
In close proximity to Fort Carson, there is a large military presence in town. Because of this and the wide open space to the east of the city, the area continues to grow quickly. Due to this growth, more amenities and recreational opportunities are now available in Fountain. Although the city is growing, there is still a sense of togetherness. Residents meet other families at Metcalfe Park or at the Aga Park Splash Pad. The sounds of youth baseball fills the summer air and the town looks beautiful at Christmas.
The historic downtown area brings charm to Fountain and there are many parks and trails to explore. For instance, Fountain Creek Regional Park contains a playground, sand volleyball courts, grassy fields, and a community garden. Beyond the park are miles of trails for walking, jogging, or riding bikes. In addition, Fountain Creek Nature Center offers educational opportunities and many events throughout the year. If there's anything certain about Fountain's community, it's that nobody has to feel alone.
Best Local Businesses
Browse through the top rated businesses that Fountain has to offer!
Schools In Fountain
Check our schools near Fountain Colorado complete with ratings and contact info.