Welcome to
Banning Lewis Ranch
Featured Listings
Check out the hottest homes for sale in Banning Lewis Ranch!
Want the full market report for Banning Lewis Ranch?
We want to ensure that you have all the information needed to make the best decisions when it comes to your home goals. When you enter your info below you will get instant access to the area's latest market report, complete with sales and demographic trends.
Banning Lewis Ranch
Market Report
Inside Banning Lewis Ranch
Check out the latest demographic information available for Banning Lewis Ranch.
Overall Cost
VS National AVG
Housing Cost
VS National AVG
Entertainment Cost
VS National AVG
Utilities Cost
VS NAtional AVG
Crime Rate
VS National AVG
QUICK FACTS
---
Let's Chat About Banning Lewis Ranch
In the friendly area of Banning Lewis Ranch resides 1,587 people where 85% are homeowners. With an average age of 29, it's a fairly young and energetic area, with many of them starting new families. Over the recent months roughly 159 homes have been sold with an average sold price of $524,971. That is an increase of $43,561 from the previous period.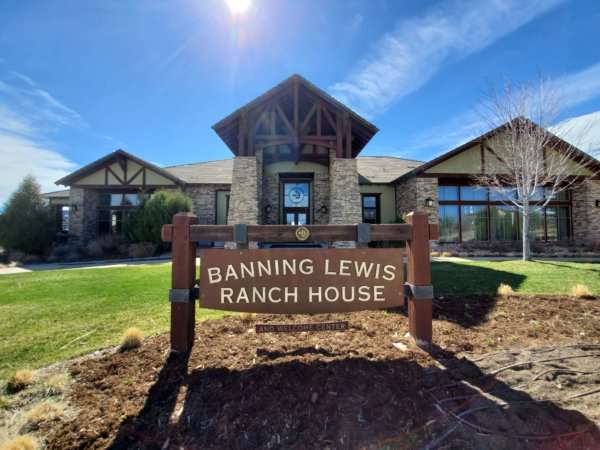 Community
Banning Lewis Ranch is a well-renowned, highly sought, and one of the largest neighborhoods located in Northeast Colorado Springs. Ruth Banning and Raymond Banning manage it. In 1988 Banning Ranch was expanded to Lewis Ranch. It has a rich history of cattle farming. The entire area of Banning Lewis Ranch used to be a cattle ranch initially. It has more than 30,000 acres of land. At the beginning of the 20th century, this land used to be in full operation. The area was named "Banning Lewis Ranch" after the two owners.
Throughout the area, there are amazing trails that allow the occupants to explore and enjoy the beautiful natural surroundings of Colorado. There are parks and playgrounds in the area as well. You will also find several shopping centers near the neighborhood as well as many movie theaters, retail shopping, entertainment facilities, and restaurants situated in the Powers Corridor.
Presently, Banning Lewis Ranch is one of those neighborhoods of Colorado Springs that has the top-class amenities of any other neighborhood. The recreation center of Banning Lewis Ranch was declared as the winner of the Gold Nugget Award of Merit in 2008. This award was for the best private and public recreational use facility. The presence of Junior Olympic Pool, Vista Water Park, and various other unique pieces of architecture makes this community the best among all other neighborhoods in the city.
Schools In The Area
Check our schools near Banning Lewis Ranch complete with ratings and contact info.
Local News & Advice
Read helpful resources and articles related to the area.